How To Make Your Highlights Stand Out
Sunday April 18, 2021
This season, we've seen more and more teens wanting to create highlights or highlight reels out of their footage. It's easy to screen record and share a clip online thanks to upgrades in iOS and Android software. It means that clips of our games are readily available instantly and can be posted online. While this is great, it means that quality can diminish and be less than desired. With a screen recorded YouTube video, it can take away from the main focus, which is your excellent basketball play. We've put together a small guide on how to make your highlights truly stand out and what you can do to make them better.
VIDEO EDITING SOFTWARE ON COMPUTERS IS YOUR BEST FRIEND
Whether it's iMovie on an Apple device or the entire Adobe Creative Cloud suite, staying away from your phone is the first thing to do. In the coming weeks, we will be providing every Summer Series match in high quality without scoreboards to you to download and chop up. These will be accessible through a link that will be sent to coaches and will be made public at some point in the near future. Most of these files are in .MXF format which can't be read by an iPhone or Android device and can only really be played inside of Premiere Pro. We will convert them to .MP4 at a later stage.
Using a video editing suite means that you can quickly and easily identify clips from games and create a highlight reel without having to switch between apps and without sacrificing quality. Ask your school about the Adobe Creative Cloud suite, as they may be able to offer this to you very cheaply for the year. Creative Cloud also has a 30 Day free trial which you can install. This will be plenty of time to download the clips, create your reel and add sounds/text.
YouTube downloaders exist all over the web. We can't provide a specific link, but look for ones that offer 1080P Download. This will give you the highest quality video. 4K Video Downloader is an excellent tool as well to use. You'll need to download it onto your computer however. Use software to get your full matches and load them into your editing suite. This will give you full flexibility on what is in your reel and what isn't.
SUMMARY: DON'T SCREEN RECORD YOUTUBE. DO SOME RESEARCH ABOUT PREMIERE PRO BY ADOBE
LISTEN TO ADVICE ONLINE
While we may not know what Coaches actually LOOK for, Coaches know what they LOOK for. Check this video below and see some key pointers.
Use resources online to find out what coaches want. It's pretty clear what this coach wants to see and he explains what makes the highlight reel good. While it wasn't a fancy reel and didn't have cool effects, it was simple and to the point. It showcased the player, not the editing skills.
SUMMARY: WATCH VIDEOS. THEY ARE THERE TO HELP YOU
STAND OUT FROM THE START
Everyone's got a friend that is a legend at Photoshop. They can put a mate's face somewhere it definitely shouldn't be. Ask those mates for help. Create a wicked thumbnail that everyone can see. Here's a quick example of one we made in about five minutes vs one that has been made here for Alex McNaught. We will use Alex's reel as an example moving forward as it's public and he isn't affiliated with The Summer Series. We're also going to use this to show ways to critique and improve: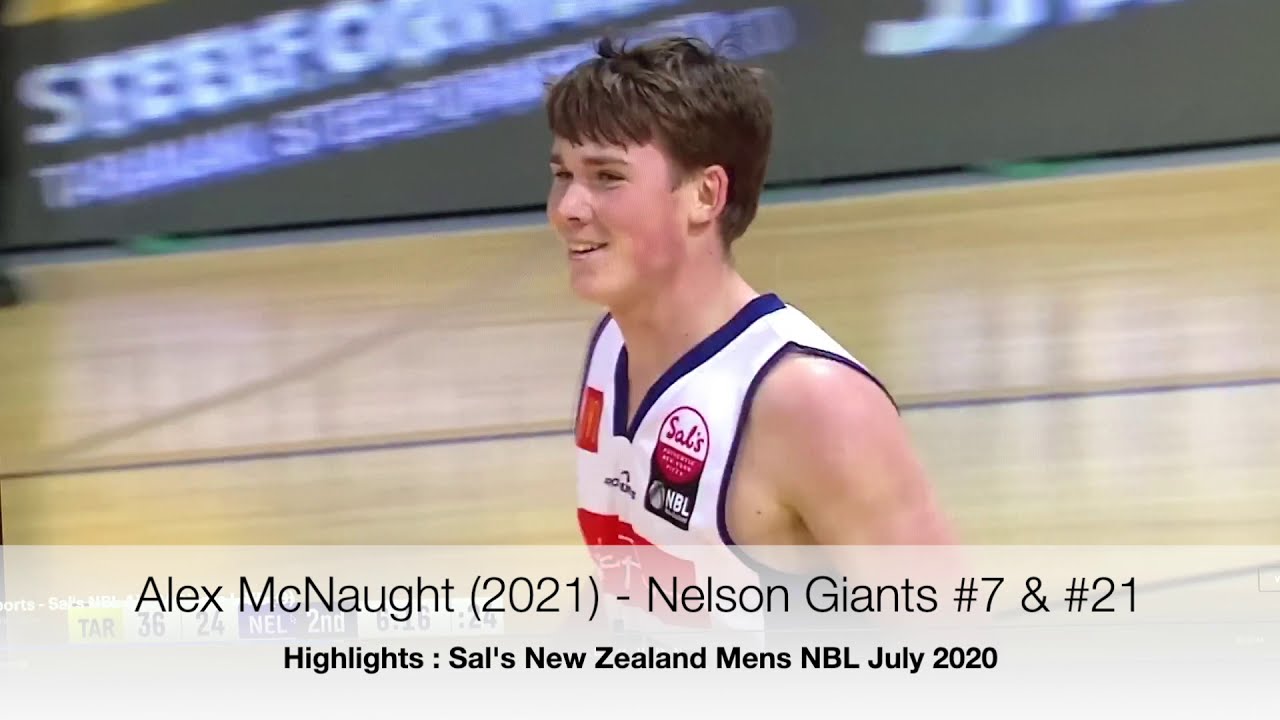 Already you know there's one that you would prefer to click on. That one would be the second one. It's bright, the image quality is good, it's not a screenshot, it tells us what we need to know and it's already got the player number and what he looks like. There's no need to highlight our player with a circle as we know he's Number 9 for the white team. Coaches are smart enough to use this basic information. The Summer Series Facebook has heaps of photos that you can use for this. Another thing we've done is added in the logo. The reason for this, is simply to look more professional. This of course isn't necessary but it shows a connection to what exactly you're showcasing yourself from. If it was College Sport, easily put the CSW logo there. It gives depth to the starting image. We haven't put a class there or what team he's playing for, but these are the sorts of things you can fix up yourself in your image.
Here is the Highlight Reel from Alex. A few things we picked up straight away is the use of low quality footage. Sky Sport Next's YouTube quality is normally 720P which produces low resolution footage. Sadly that's something we can't avoid. However, every Summer Series match is in full 1080P, resulting in clear quality. Use the raw footage straight from the camera if you can as YouTube compresses the quality and makes it yuck. Especially if you're downloading and uploading it again. We also noticed that Alex has recorded a video on his mobile phone of a screen. This is a huge no from us. If you can watch it on your screen, you can watch it on your computer. It's not a great viewing experience. There are certain points where people may not be able to access a computer. Ask your school for assistance as there is always a library computer that may be able to help with your needs.
If you are competing in the National Basketball League, they upload every game to Hudl. Ask the league about giving you access or even better, talk to the GM as he would love to hear about how you can't find good quality footage of your game anywhere. That will definitely give you some movement. With The Summer Series, every game is online so there's no need to inquire.
Here's a very good example of a short highlight reel from the National Basketball League. While the intro page doesn't stand out, the clip quality is great, it showcases the player and it gets to the point.
SUMMARY: BEG FOR GOOD QUALITY FOOTAGE. YOUR LEAGUE SHOULD PROVIDE THIS TO YOU. CREATE A GOOD QUALITY THUMBNAIL TO BRAND YOURSELF AND STAND OUT FROM THE OTHERS.
NOTE: THIS DOESN'T MEAN YOUR HIGHLIGHT REEL WILL BE AVOIDED IF IT'S GOT A TERRIBLE THUMBNAIL. IT MEANS THAT YOU'RE SHOWING PROFESSIONALISM AND TAKE THIS SERIOUSLY.
MUSIC AND SOCIAL MEDIA POSTING
Posting with Lil Nax X's MONTERO as a backing song is the right way to have nobody view your content. Simply because the song is copyright. Uploading that anywhere will have it taken down in seconds. Get some free no copyright beats from YouTube that'll guarantee your video stays up online. When uploading to platforms like Instagram, your account might be private. Nobody will see it. It's not because they don't want to, it's because they can't. Get the hype going online with a great looking IGTV thumbnail and then upload it separately to YouTube. Create a channel. It's super easy and you don't need to have branding for it.
SUMMARY: NZ TOP 40 WON'T GET YOUR HIGHLIGHT REEL ANY PLAYS. SIMPLE, CLEAN BACKGROUND MUSIC WILL. PREFERRABLY SOMETHING WITH A BEAT THAT'S INSTRUMENTAL.
Hopefully with a few of these tips, you can be creating a highlight reel that is sick without making it look like it was run on a PS2. While we aren't experts, we certainly know a thing or two about branding, creating a stunning image and creating a quality experience for our audience. If you have any questions, please feel free to reach out at contact@summerseries.nz. This guide is a quick understanding in creating a good looking and good quality highlight reel and shouldn't be taken as "the way" to get into College or into a higher level of basketball. It's simply our opinion and advice on how to stand out. Good luck!